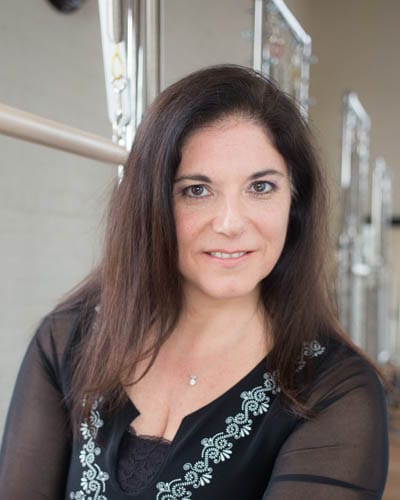 Maria Andresino
Owner, Senior Pilates Teacher, Personal Trainer
… was in corporate America for 15 years (and teaching aerobics for fun!) After being laid off in the late 90's, she spent 2 months in Maui earning a Personal Training Certification. She lost 30 pounds, discovered a new passion, and never looked back!
She's been working in the fitness industry for over 20 years in a variety of settings including big and small gyms, private studios, physical therapy offices, and in-home training. She holds over 10 certifications and has worked with athletes, dancers, singers, celebrities, and kids. She has experience with pre & post natal clients; and those with a wide range of injuries and chronic diseases.
Read more
Maria moved to RI in 2010 to get married and opened Mind 2 Body Fitness studio in 2012. In addition to teaching her long-time clients Maria has become the "Teacher's Teacher"… Instructors seek her out to pass on her unique skills to them and improve their success with clients. She assists annually in the writing of the Pilates Method Alliance exam for certifying teachers, and provides mentoring and post-graduate continuing education workshops for newly certified and experienced teachers. She is an approved PMA (Pilates Method Alliance) and ACE Continuing Education Provider. She continues to successfully integrate Pilates and Personal Training into every workout!
Certifications: NCPT (National Certified Pilates Teacher), ACE Personal Trainer
Articles and Press:
From the clients:
"Being both a Personal Trainer and Pilates Instructor gives her a great toolkit – and she knows how to use it!"
"I learn something new every time I work with Maria that I then pass on to my clients. She makes me a better teacher."
"It's always fun and interesting because she mixes things up. Every workout is different. That's why I've been with her for years!"
"I didn't get Pilates until I started working with Maria. After one session my body felt tighter!"
"Maria has a way of explaining things… she took my pilates practice to new levels."
Now that's what it's like to have a session with the Master!
---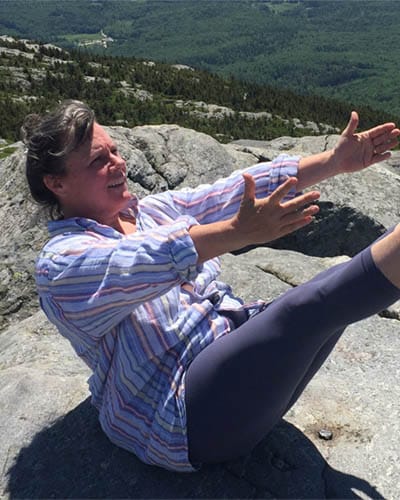 Clary Healy
Senior Pilates Teacher
…has been practicing Pilates since 2005 and completed her original Teacher Training Certification from Jen McWalters Studio Teacher Training Program in 2007. She received her Pilates Method Alliance (PMA) Certification in 2009 and maintains her Nationally Certified Pilates Teacher designation through the PMA.
Like many Pilates instructors, Clary is an education junkie and has continued her studies with Master Teachers all over the country including Cara Reeser, Kelly Kane, and Irene Dowd. She has particular expertise in helping clients recover from Diastasis Recti and other postnatal issues.
Read more
Clary graduated from RISD in 1985 with a BFA in photography. She worked as a fine art printer until beginning her successful career in Pilates. She lives with her family in Providence, RI; and spends time restoring her Victorian home and walking her Irish Wolfhound named Grace.
Certifications: NCPT (National Certified Pilates Teacher)

---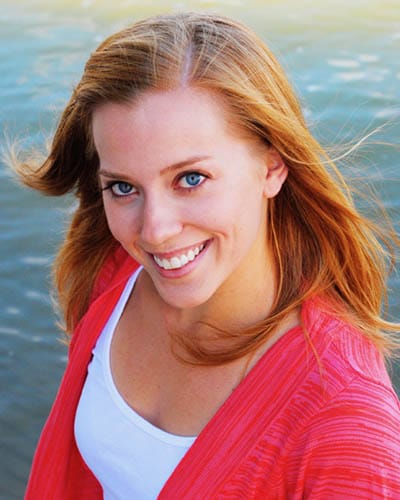 Amy Cardin
Pilates Teacher
Amy first fell in love with Pilates as a kid while studying classical and contemporary ballet in Orange County, California. She spent her summers training with the American Ballet Theatre and was on track to become a professional dancer before a severe injury ended her dance career. After surgery, it was Pilates that aided in her recovery and allowed her to remain actively involved in fitness. After college Amy became a certified Personal Trainer, Zumba, and POUND Pro instructor, but it's Pilates that continues to be her professional passion.
Read more
Amy is a Certified Pilates Instructor through Body Arts and Sciences International (BASI) and has previously worked at several studios in New York and Providence. Her personal and professional experience has given her a deep understanding and appreciation for the benefits of Pilates. And becoming a new mom, has given her a whole new set of knowledge and skills. She aims to help clients work hard and have fun while increasing strength, flexibility and most importantly — learning how to be in-tune with their bodies!
Certifications: BASI

---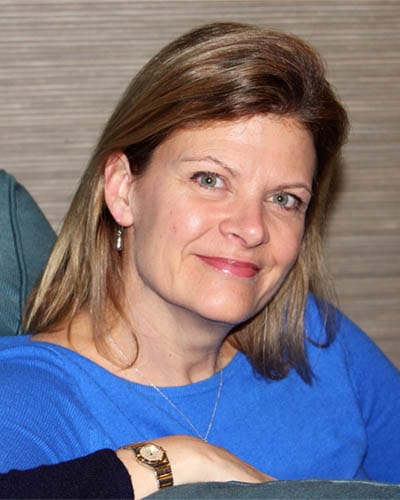 Wendy Pucci
Pilates Teacher
…is a Rhode Island native who calls herself a "late bloomer" when it comes to fitness. For her prior career, Wendy worked in the Culinary Arts as a private chef aboard yachts; at ski chalets in the Alps; and on English Estates. She and her husband worked as a Captain and Cook team on charters cruising the East Coast, Bahamas, Caribbean and Mexico.
After 16 years of taking care of everyone else, Wendy retired from her culinary career in 2006. She had her first taste of Pilates, Barre, and Lagree studying in Ft. Lauderdale, Fl and Seattle, WA and was quickly hooked by the way it changed her body.
Read more
Wendy moved cross-country again to Rhode Island, and completed her Balanced Body Comprehensive Pilates Certification from Master Trainer Zayna Gold at Boston Body Pilates in 2018.
Wendy is a breast cancer survivor — twice — which makes her a great resource for post-mastectomy clients (particularly with lat flap.) Having only one lat can be challenging at times but it doesn't seem to stop her — and puts her at a great advantage in working with these clients!
Wendy lives in Little Compton with her husband Lenny and their two Shiba Inus, Sushi and Cosmo.
Wendy says: "Pilates makes me feel strong and has dramatically improved my posture … while Barre has brought muscles back to my legs and lifted my booty off the floor!"
Certifications: Balanced Body

---
Lindsey Corrado
Pilates Teacher
Looking for a change after spending her younger years as a dancer, Lindsey's passion for Pilates began in college when she visited one of the original Joseph Pilates studios in Becket, Massachusetts as part of a PE course. She loved the connection of pilates with dance and transitioned easily into the Matwork. It wasn't until she moved to the Middle East that her interest in Pilates further developed once she was introduced to the Reformer. She loved the way it made her feel, and quickly saw the benefits of the entire Pilates repertoire. Soon after Lindsey decided to become an instructor so she could share her love for Pilates with others and in 2017 became fully certified with Stott Pilates. Now that she is back in her home state of RI she is looking forward to connecting with the Pilates community at Mind 2 Body Fitness!
Read more
Her qualifications include teaching Matwork, Reformer, Cadillac, Chair, and the Barrels at the beginner, intermediate and advanced levels, as well as teaching prenatal clients. In 2018 Lindsey was a top 10 finalist in the Pilates Anytime annual instructor competition. This was a huge accomplishment for her to be acknowledged by her peers in the field and validation that Pilates is what she was born to do.
Lindsey is also a certified Xtend Barre instructor — a fusion of ballet, pilates, and strength training that creates a high energy, low impact workout.
Lindsey has an athletic conditioning approach to teaching – focusing on whole body workouts that incorporate coordination, balance, and endurance. She likes to challenge her clients by showing their capabilities — and helping them build strength and confidence in their own Pilates practice.
She also likes to educate her clients in the importance of self care and is trained in the Yoga Tune Up-Roll Model Method which uses various sized therapy balls for myofascial release of the muscles.
Certifications: Merrithew™ Instructor Training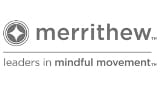 ---
Fiona Kitchen
Pilates Teacher
Born and raised in the UK, Fiona trained as a ballet dancer from the age of 3. Her dance career has taken her all over the world — from Bollywood films, to Disney Channel commercials, to modeling for Burberry.
She was first introduced to Pilates over 10 years ago in London where she felt an instant connection to this movement practice. Fiona says,
"The way my body changed from practicing Pilates was so much bigger than how my body looked, it was how I FELT. I felt stronger than ever before. My posture was better than ever and I had so much more body awareness and confidence. Pilates really was an instant hit for me.. I was hooked!"
Read more
After years of practicing pilates multiple times a week she finally decided she wanted to share her passion and get her teaching qualification! Fiona has completed her comprehensive training with Body Arts and Science International (BASI) and plans to continue her education upon certifying.

In other areas of her life she enjoys traveling, cooking, hiking with her husband and the occasional Rom Com( Notting Hill is her all time favorite movie.)

Fiona looks forward to meeting and sharing her pilates knowledge with everyone!
Certifications: BASI

---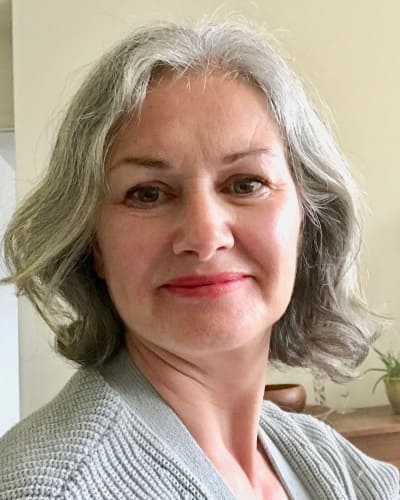 Niki Tattersfield
Pilates Teacher
Niki has been teaching for over a decade, having opened her own home studio where she has been using Pilates to help her clients recover from surgery or injury so they can return to their active lives outside of the studio.
Niki found Pilates through a friend and, after being a client for a couple years, decided to become a teacher. She completed her initial apprenticeship through the Jen McWalters Teacher Training Program. Like all teachers, Niki has never stopped learning and has focused on an expanded knowledge of anatomy and functional movement patterns; attending many workshops with esteemed teachers from across the globe.
Read more
Born in England, she lived in Germany before moving to the States in 1999. She has four grown children and now lives with her husband in Providence. She enjoys spending time on their boat during the summer months and enjoys art galleries, museums and walking.

Niki believes movement is a gift that should not be taken for granted. We are lucky to have such an intuitive and skilled teacher join our staff!
---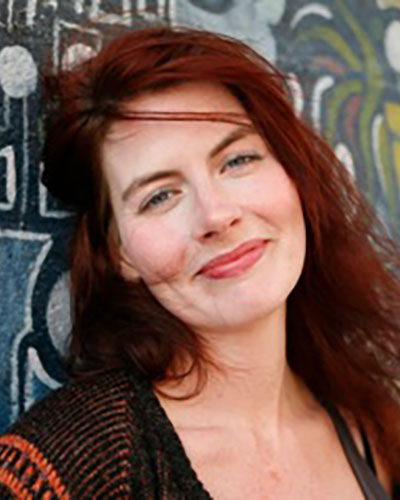 Eve Kerrigan
Pilates Teacher
Eve Kerrigan is a former dancer, coast-to-coast Instructor, Teacher Trainer and superstar mom! Eve began taking Pilates in NYC in the late 90's. She quickly realized that this was the same conditioning exercise she had done in dance classes years before and was excited to be reacquainted with the technique. Eve went on to study Pilates and certify through Body Awareness Studio in Atlanta in 2002.
She then moved to Los Angeles where she honed her skills under studio owners Mari Winsor, Sue Aglietti and Carlos Requeijo before opening her own studio, Reform School Pilates in Santa Monica, CA. At her studio, Eve partnered with a Physical Therapist to build and deliver a Pilates teacher training program for healthcare providers.
Read more
Eve eventually relocated once again to her hometown of Rhode Island where she has worked at several local studios – including her own – for the last several years. When not in the studio – you may find her teaching writing to children and adults … and running around town with her beautiful daughter, Pearl.

---
Laura Barajas
Personal Trainer
Laura Barajas is an Executive Assistant in the finance industry by day and a Jill-of-all-trades by evening. While completing her degree in Fine Arts Laura was working as a dance instructor for elite competition dancers. She was inspired to pursue further certifications in the fitness industry when she realized that functional training and injury prevention was a critical part of ensuring not only the success of dancers, but also the success of anyone trying to live a long and healthy life. 
Read more
Since getting ACE certified in 2016, Laura has taught a variety of group fitness modalities and worked 1:1 with clients of all ages and abilities. In her spare time, Laura loves to create, wander, and share healthy home-cooked meals with loved ones.