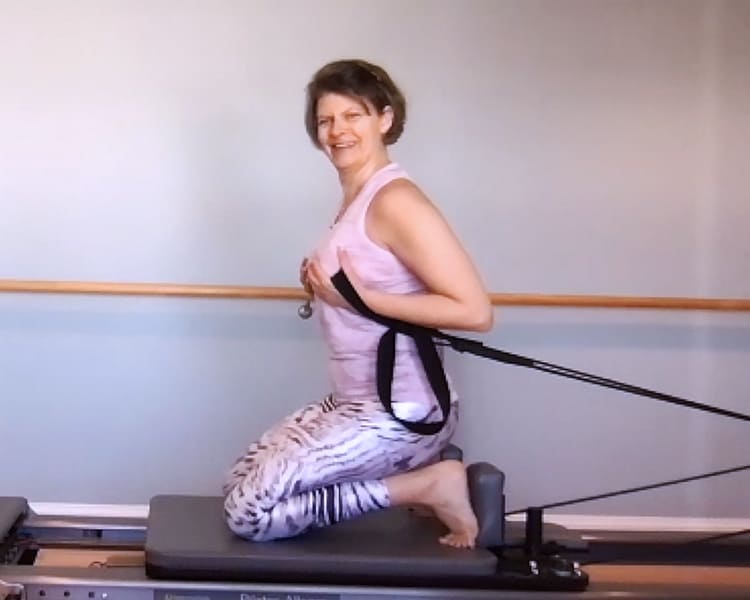 Welcome to guest blogger Wendy Pucci, who has graciously decided to share her breast cancer "journey" with anyone who might benefit. Wendy and I discovered a distressing lack of information around breast cancer treatments and exercise so we've decided to record her pre and post surgical experiences to give a candid view into preparing for…. and recovering from her second Mastectomy (and third diagnosis!)

This article is part 2 of the series. Make sure to read Part 1: Exercise & Breast Cancer  to learn Wendy's story.

Stay tuned to the Mind 2 Body Fitness website, Youtube channel, and social media for more blogs, videos, and helpful first-hand information about Breast Cancer and Exercise!

My biopsy was 2 weeks ago. I have a virtual date with Maria. We've been talking, texting, laughing, WTF'ing about this since I got the call from Women and Infants about that suspicious mass. We're going to get me ready for my second surgery (and 3rd round of breast cancer.) I've got this! No problem. Oh geez. I haven't trained with Maria in awhile since prepping for my certification. I forgot. How could I forget? She knows if I'm popping my ribs a millimeter. She knows my spring settings even though she can't see them. I can't fake it. I mean I asked for it right? I'm looking at the clock. I still have a half-hour in our first session. Oh dear god. 
This disease sucks. There is not a one size fits all. I have been diagnosed with Ductal Carcinoma In Situ and Invasive Ductal Carcinoma. So two! These little cretins are tiny. Measuring in the millimeters. My surgeon has recommended a lumpectomy. I have recommended a mastectomy. I've been to the lumpectomy show and ended up with a ticket for the second show to be used at a later date …so no thank you.
I schedule my surgery — Mastectomy with implant (no Lat Flap this time.) We make a plan for Reformer/Tower workouts 3x a week. We work out. Wait … I work out. We work on strength – particularly chest, back, arms, and shoulders. We work on spinal flexibility and shoulder mobility.
We start by strengthening my chest wall. My back. All of it —Traps, Serratus, Rhomboids, Rear Delts.
Wendy's Workouts: Pre Surgery – Focus on Strength


Then we work on finding flexibility in my thoracic spine and shoulders — and, if you know Maria, she'll find the flexibility! If I hear about my shoulder blades one more time…Oh! And she added on to the ab work! Of course she did! Then chest openers. I'll need it I'm sure. And let's not forget the glutes and legs. At this point I'm thinking of excuses for not being able to work out next time.
Wendy's Workouts: Pre Surgery – Focus on Mobility


I've practiced great restraint here but I'm swearing under my breath. Some days it's easy, most days not. One month before surgery I sign on for a chair class with Clary. More strengthening and balance, and loads of positions where I'm upside down! 
As the surgery gets closer we notice we are (I am —what is this we??) getting stronger, more flexible, more … maybe in control.
That's what Cancer does. It takes control. It wants to take everything from you. Your drive, your sense of self, your sense of humor. (Well, it never took my humor!) The last 2 times I fought cancer I was led by the arm; did what I was told to do, went for walks, and then went back to work. This time was different. I'm older, I'm grayer and I'm stronger! This sucks. But I can do it. We can do it … because this time I'm in control!